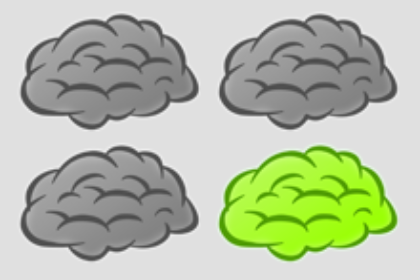 Um comando interessante para ser utilizado em roteadores e switches Cisco é o terminal exec prompt timestamp.
Após adicionar este comando à configuração, toda vez que um comando show for utilizado, a saída será precedida pela utilização da CPU e pela hora atual do equipamento.
Exemplo:

RTBrainwork01#terminal exec prompt timestamp
RTBrainwork01#sh interface f0/0
Load for five secs: 2%/1%; one minute: 3%; five minutes: 3%
Time source is hardware calendar, *19:54:40.714 UTC Wed Nov 12 2008

FastEthernet0/0 is up, line protocol is up
  Hardware is MV96340 Ethernet, address is 0013.c4eb.bb78 (bia 0013.c4eb.bb78)
  Internet address is 200.212.106.129/26
  MTU 1500 bytes, BW 100000 Kbit/sec, DLY 100 usec,
     reliability 255/255, txload 2/255, rxload 1/255
  Encapsulation ARPA, loopback not set
  Keepalive set (10 sec)
  Full-duplex, 100Mb/s, 100BaseTX/FX
  ARP type: ARPA, ARP Timeout 04:00:00
  Last input 00:00:00, output 00:00:00, output hang never
  Last clearing of "show interface" counters never
  Input queue: 0/75/0/0 (size/max/drops/flushes); Total output drops: 0
  Queueing strategy: fifo
  Output queue: 0/40 (size/max)
  5 minute input rate 175000 bits/sec, 119 packets/sec
  5 minute output rate 982000 bits/sec, 143 packets/sec
     38685619 packets input, 1250366542 bytes
     Received 8445 broadcasts, 0 runts, 0 giants, 0 throttles
     0 input errors, 0 CRC, 0 frame, 0 overrun, 0 ignored
     0 watchdog
     0 input packets with dribble condition detected
     48807665 packets output, 2267086213 bytes, 0 underruns
     0 output errors, 0 collisions, 0 interface resets
     0 unknown protocol drops
     0 babbles, 0 late collision, 0 deferred
     0 lost carrier, 0 no carrier
     0 output buffer failures, 0 output buffers swapped out
RTBrainwork01#
Para remover a configuração anterior basta negar o comando: terminal no exec prompt timestamp
Até a próxima.